Apple switching from Intel to its own custom chips for Macs over a two-year transition period
At WWDC 2020, Apple has announced it will transition its Mac computers to its own custom-designed chips, moving away from Intel chips, and every Mac across its desktop and laptop product lines, including Mac Pro, is running on "Apple silicon" over the next two years. The company plans to ship its first Mac with Apple silicon, perhaps MacBooks or iMac, by the end of 2020.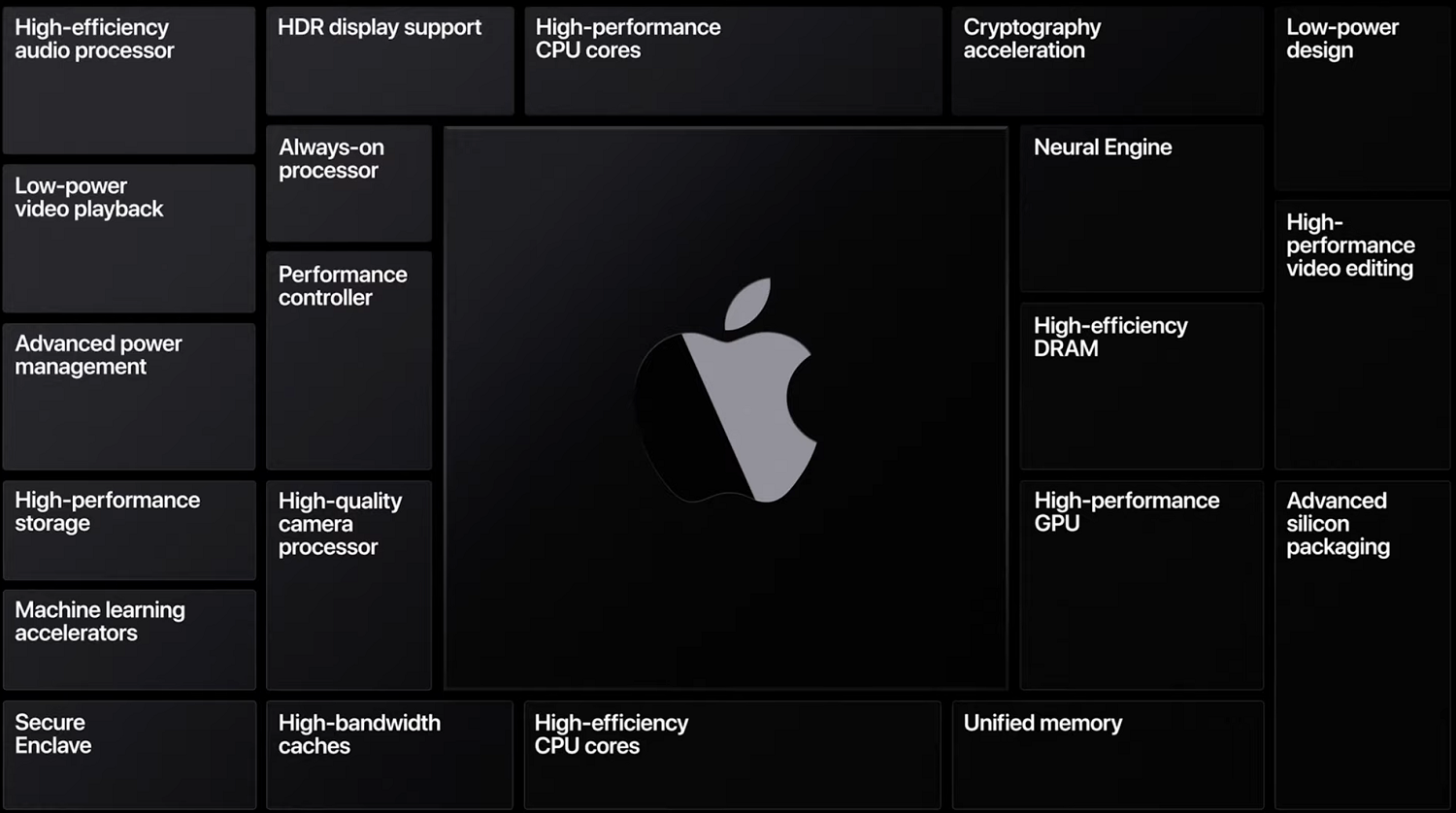 Every Mac will be running on Apple Silicon
Macs with Apple Silicon will run on the same A-series processors which have been used in iPhones and iPads for more than 10 years, bringing the ability for macOS to support native iPad apps. With powerful new APIs of Mac Catalyst, developers are able to make iPadOS apps available on the ARM-based Macs without any modifications, to control over the behavior of their apps more easily. The transition to the common ARM-based architecture across Apple products should make it easier for developers to write and optimize apps for the entire Apple ecosystem.
Apple also has unveiled "macOS Big Sur," the beta version now available for developers, a major update of macOS that will be released this fall to deliver the biggest update to design in more than a decade, including applications built for the transition.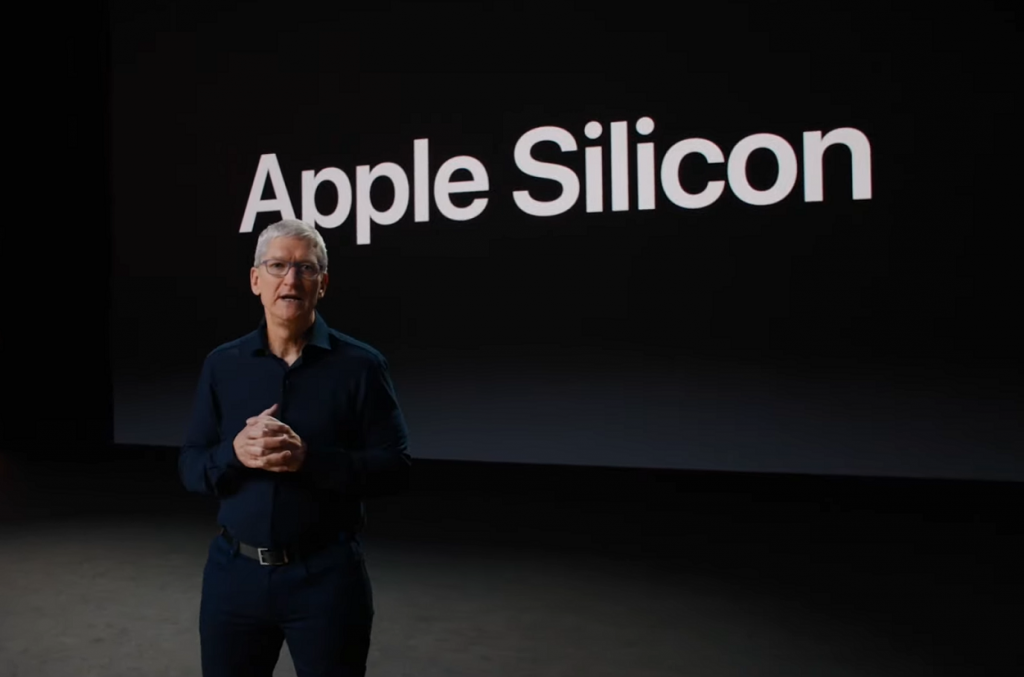 To transition away from Intel processors, Apple offers "Universal 2" application binaries to enable developers to create apps that work on both platforms, while "Rosetta 2" emulation technology to allow existing Intel apps to run on Apple's new processors automatically, without any work from developers. Also, the company is launching a Universal App Quick Start Program which includes a modified Mac mini with an A12Z Bionic SoC, the same chip in its latest LiDAR iPad Pro, to help developers get started with Apple silicon-based Macs.
As demonstrated at WWDC keynote, not only Apple's own apps including Final Cut Pro and Logic Pro but also Microsoft Office and Adobe Creative Cloud will be ready for ARM-based Macs.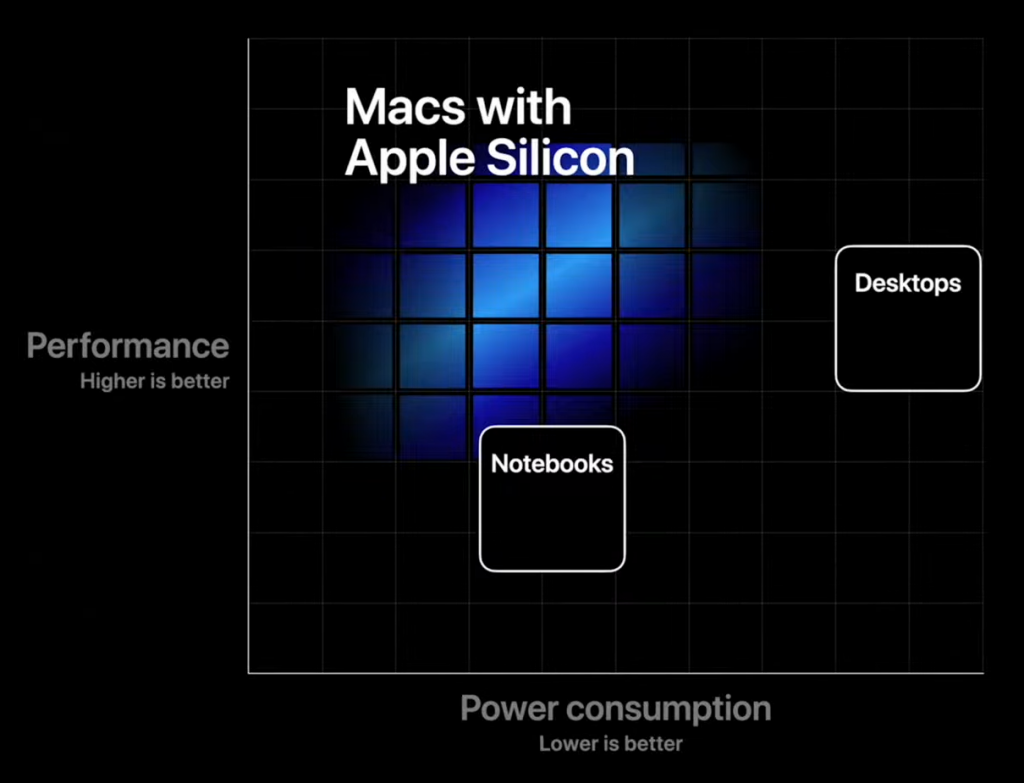 For years, there have been rumors to transition to ARM architecture CPU in Macs because of Intel's slowing performance gains.
The benefits of Apple's move to ARM are a lot, improved battery life, more powerful performance gains, better graphic experience, machine learning capabilities, unified memory architecture, price reduction, and much more.
Anyway, Apple's five software platforms will run on its own ARM-based processors, across every major Apple device.
Apple has said it plans to continue selling Intel Macs for the next few years, but there are no details on the table about the future of Intel Macs' roadmap at least now.